Due to the prevalence of heartworm disease in our area of the country, heartworm treatment is both costly and time intensive. Our website has a PayPal donation button in which designated donations can be placed directly into our account at Rocky Point Animal Hospital or Hanover Regional Animal Hospital for heartworm treatment and other medical needs. Veterinary care is one of the biggest expenses for our rescue. In addition to heartworm disease and other medical issues, there is also monthly heartworm pills, flea/tick control, and other medical maintenance.

Your tax deductible donation will go toward the treatment of these animals in need.

There are several different ways to make a difference with your donated funds:

Donations can be made directly to the vet offices: Hanover Regional Animal Hospital, 910-791-1446,

or Rocky Point Animal Hospital, 910-602-6633 to the Sunburst Foundation accounts.

Donations can also be made to Sunburst Foundation at:

PO Box 10118
Wilmington, NC 28404

Please help us help them.
Our rescue efforts exists because of your generous donations. There is no donation too small

To learn more about Heartworm Disease, click HERE.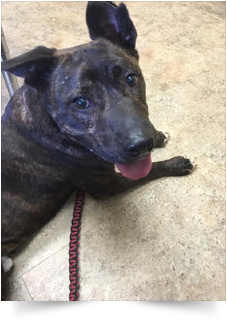 Donations are desperately needed for foster Chico. He has just been diagnosed with a medially luxated patella, which most likely will require surgery. He has been for evaluation by the regular veterinarian and had x-rays but now he needs to see a specialist and go from there. No donation is too small and we want to get Chico the help he needs as soon as possible.

Any donations to our medical needs can be made via the PayPal button below or directly to the vet office, Hanover Regional Animal Hospital, 910-791-1446 to the Sunburst Foundation account.
Chico Needs Your Help!