Cape Fear Dragon Boat Festival
http://capefeardragonboat.com
June 4, 2011


BIG THANKS~DRAGON BOAT EVENT

Thanks to the hugely successful First Annual Cape Fear Dragon Boat Race & Festival, so many more animals will be helped by our rescue, Sunburst Foundation of Wilmington. We are so priviledged to be partnered with Step Up For Soldiers as beneficiaries. We want to thank all of the wonderful sponsors, participators, and spectators that came out and made it such a great day. Sunburst is so proud of our team "Sunburst Rescue Warriors" and looking forward to the next event

BIG THANKS to Tracy and Arnie of Blue Hand Home for making this all possible

BIG THANKS to artist Cheryl Snyder for her awesome rendition of the event and "Sunburst Rescue Warriors."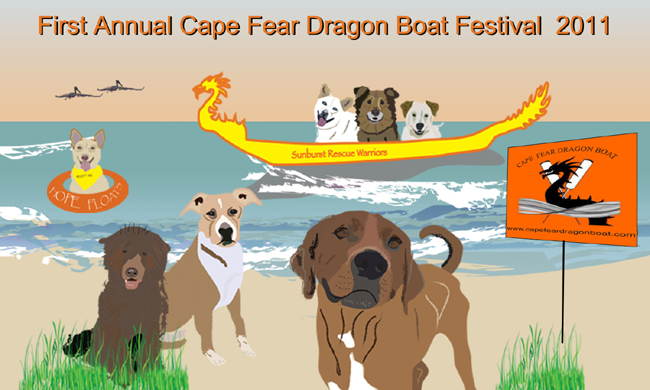 The Tanner Henry Animal Adoption & Awareness
The Heart Of An Animal.

A BIG THANKS to all who came out and supported the animals. Thanks to the individuals and businesses that participated and made this event so meaningful for the homeless cats & dogs in our community.
Cinco de BoW WoW


Josh Vach & K-38 is once again holding its enormously popular event, Cinco de BoW WoW on Thursday April 5th for lunch or dinner. A portion of the proceeds will benefit 4 local rescue groups, Paws Place, Pender Co Humane Society, Adopt an Angel, & Sunburst Foundation.

Besides being a super talented entrepreneur, as evidenced by the recent opening of his newest restaurant, Las Olas at The Forum,
Josh is a huge animal lover.

He has always kept his concern for the animals in our community in the fore front.

We LUV U Josh & K-38 for all of your kindness & generosity.

Please share this adorable flyer with all of your friends & family.

The event is for lunch & dinner on this date and includes all of the restaurants.

For restaruant locations, click here to visit their website.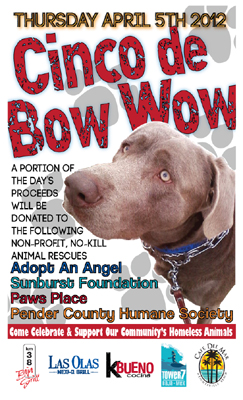 A Big Thanks for all who came out for the Cape Fear Center for Inquiry, Project Venture, for their fundraiser to help the canines at Sunburst Foundation

Fundraising Event at
Moe's Southwest Grill
4401 Oleander Dr.
Wilmington, NC 28403
(910) 794-7112

Thursday, June 7, 2012
All Day (During Regular Business Hours)

Big Thanks to all that came out for the awesome surfer event, "No Agenda," presented by Quicksilver, & for the taco bar set up by K 38 at Wrightsville Beach Park. Donations raised by by the sale of tacos, were given to 4 local rescue groups, including Sunburst Foundation.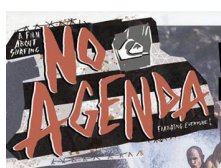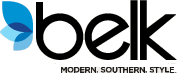 Just $5 can help save the life of a homeless animal. Sunburst is looking for individuals and businesses to buy/sell Belk Charity Day tickets. The charity day event is April 27, 2013

Sunburst Foundation is now sellling tickets for $5 each, which entitles purchasers to attend a private four-hour sale from 6 a.m. to 10 a.m., featuring 20 percent to 70 percent off rarely discounted brands storewide.

The entire $5 from every ticket goes to the participating charity, and ticket holders receive the $5 back on their first store purchase. The first 100 customers to arrive at the sale will receive a Belk gift card valued between $5 and $1,000.

This is a WIN-WIN event for all. Please contact us for for more information.
MANY THANKS TO BELK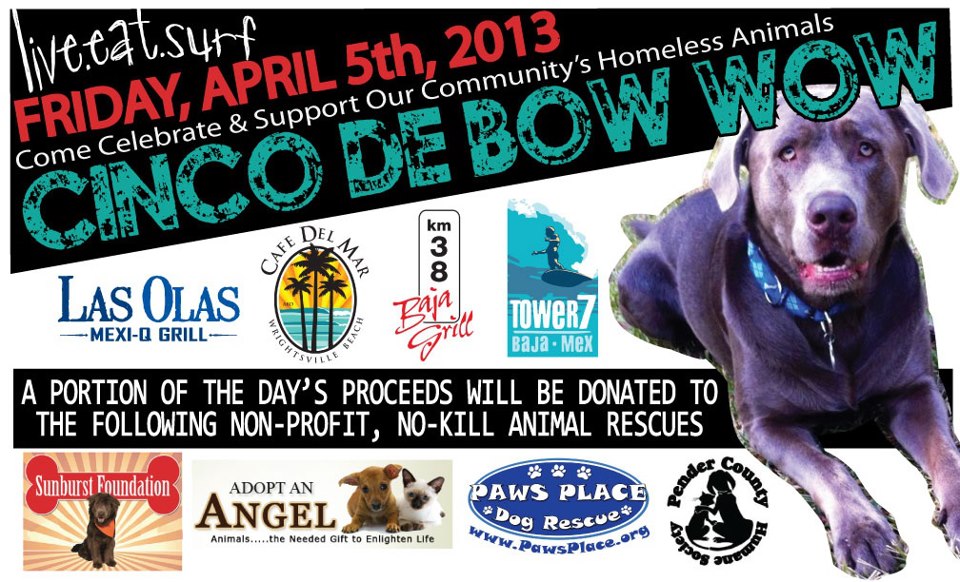 Many thanks to Fiat of Wilmington
for a great event.

It was quite a success.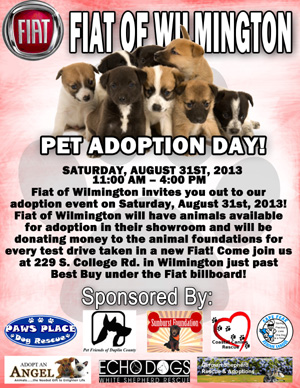 Saturday December 2, 2017 from 10:00 am to 3:00 pm
Home Design Outlet of Leland-The Market

Sunburst Foundation will be selling Tastefully Simple products, Teddy the Dog shirts, and raffle tickets for the beautifully framed work of art from Netop the painting dog, titled "Hand of Diego".